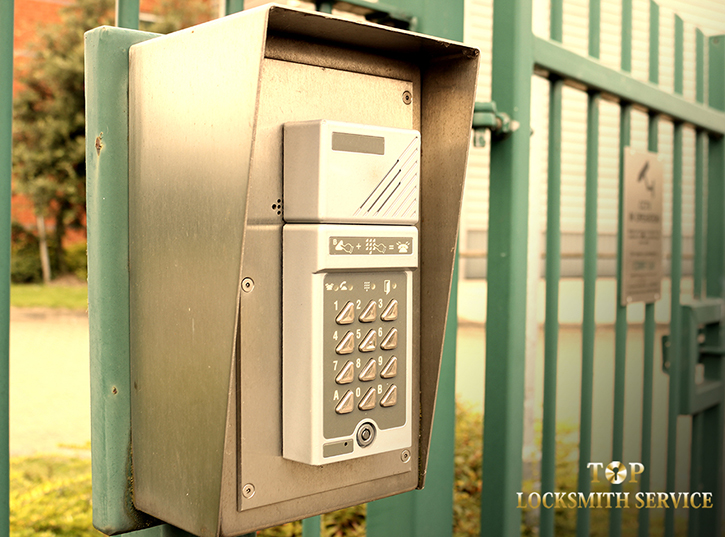 Gates can offer a great deal of security, depending on how they are installed, their style, and how they are maintained. Of course, gates will always be more secure when they are locked, however for the most part just the site of a gate is a fantastic deterrent for prospective criminals. Short gates that any human can step over are not effective deterrents – the more secure the gate appears (and functions) the higher its security.  There's a few kinds of gates that aren't worth investing in at all. Here are some.
Gates with small Holes
Small holes inside the gate allow criminals who are passing by to look inside your property to assess its security, as well as potentially open the lock through the openings with tools thin enough to pass through them.
Gates with large holes
This should be obvious, but a gate with a large hole is merely cosmetic, rather than functional. It allows criminals to reach inside the gate, look inside it to assess your security, or open it from the outside.
Short Gates
Short gates require reinforcement with locks, however if your gate is so short that it can be stepped over, any lock won't help at all. Even gates that are short enough to see over are a risk, as anybody can reach over it and access the lock or handle.
Things to keep in mind about your Gate:
Don't have valuables in plain sight of the gate

Latches without locks can be opened by anyone reaching over the gate

Door Knobs that allow for unkeyed egresses can be turned  by someone reaching over the gate.

Locks must be combined with keys, combinations, or remotes to be effective.
There's a few ways to increase security on your gate; while barbed wire, or the like, is surely effective, it's aesthetic drawbacks make it a seriously unappealing option. Another option is to grow roses along the walls of your home; while looking beautiful, the rose's thorns will operate as a form of elegant barbed wire. Don't get a gate outfit with hand or foot holds – get a tall, flat, smooth gate that's sturdy enough that it can't get kicked in. Security cameras will also help you figure out if anybody unruly is trying to enter your home; consider placing multiple cameras in both obscured and obvious places to maximize both your functionality, and the deterrents surrounding your security system.