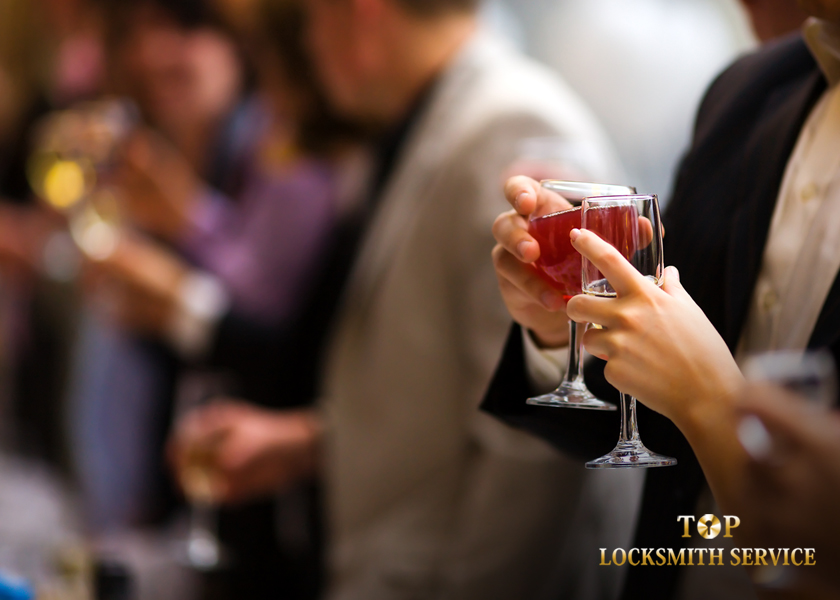 Hosting a Summer house party has it's own share of excitement and stress. You might be super excited to show off your cooking and hosting skills; you also might be nervous about a guest pawning some of your property. If you're told all the people you've invited that they can bring their own guests, it's important to be vigilant and prepared regarding your home security. Here's some fantastic Summer house party security tips prepared by the experts at Top Locksmith.
Tell your Neighbors
Make sure you tell your neighbors that you're having a house party so they can let you know if they witness any super risky or suspicious behavior. It also helps to let them know that there might be a noise, so that they can contact you directly if the noise is bothering them, rather than have to contact the police.
Make sure your Invitations are Secure
While social media is convenient and paperless, it can allow the number of guests at your party grow quickly out of hand. Guests might start inviting other people that you don't know, and this amount of guests can start to exponentially increase. Make sure to send secure email invitations, or go the classic route with paper invitations, and make sure to ask your guests to RSVP.
Designate a Storage Room
Choose an area for the guests to store their personal items that you can lock behind you. Ensure that you're the only person who will be able to access this room. You can even operate a professional style bag check by giving guests a number that corresponds to a number you leave with their item. By providing a locked designated storage space, you are minimizing the chances that somebody will accidentally take an item that's not theirs.
Active Monitoring
Make sure that you monitor your party by keeping your eyes periodically on a video feed – which can be easilly installed through smart security systems that offer options for live monitoring via smartphone. This is the best way to make sure that all is well throughout your home. Of course, don't stay watching this the entire time, but a quick glance now and then certainly couldn't hurt – and it's even more beneficial to have a recorded archived video of the entire party so you can go back to inspect it in case one of your, or your guest's belongings have gone missing.